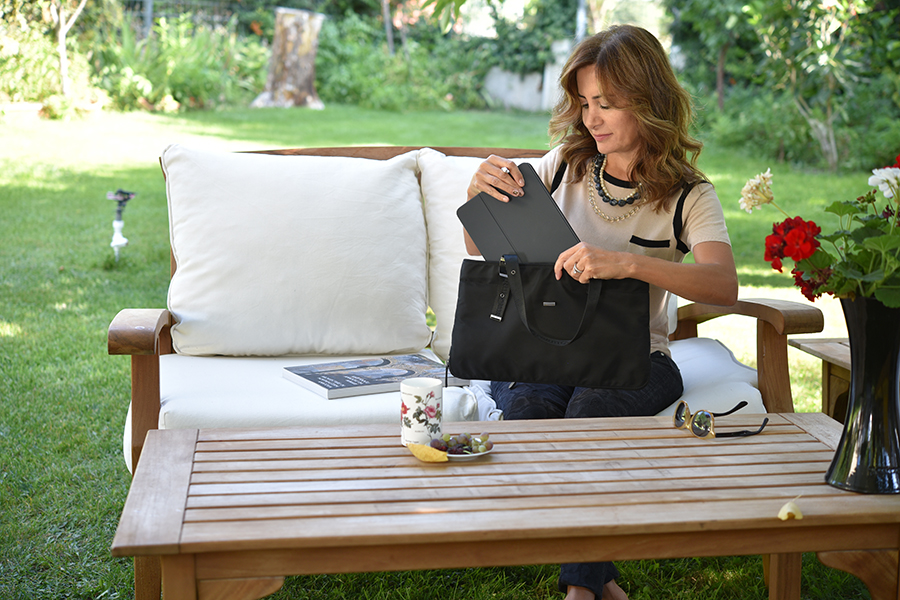 Do you feel the need for a bag that can change its size somehow, especially in those situations that really require you to have a different size bag?
We all need a bag when we go outside. And we hope it can be as small as possible when it is empty but have the room when we need it. Many of the times it is inconvenient to carry an additional bag in hand. We need the space with little weight not only when we travel but also when we are on the road for shopping or delivering something.
We prefer these bags to be foldable to save more space. Ideally it will be made of durable material, look nice, be water-resistant and easy to clean up. And the handles had better be adjustable as well.
DreamComber combined all these features in a single design with a neutral look without using any animal parts.
Expandable to an additional 6" (15cm) in height to provide a larger inner space.
When folded, expansion becomes a large pocket inside.
Adjustable soft straps.
Grey color lining that brightens up the inside so one can easily find those small items.
Inside and outside pockets for phone and keys.
Comes with its own stylish black box that makes this bag an ideal gift.